Blog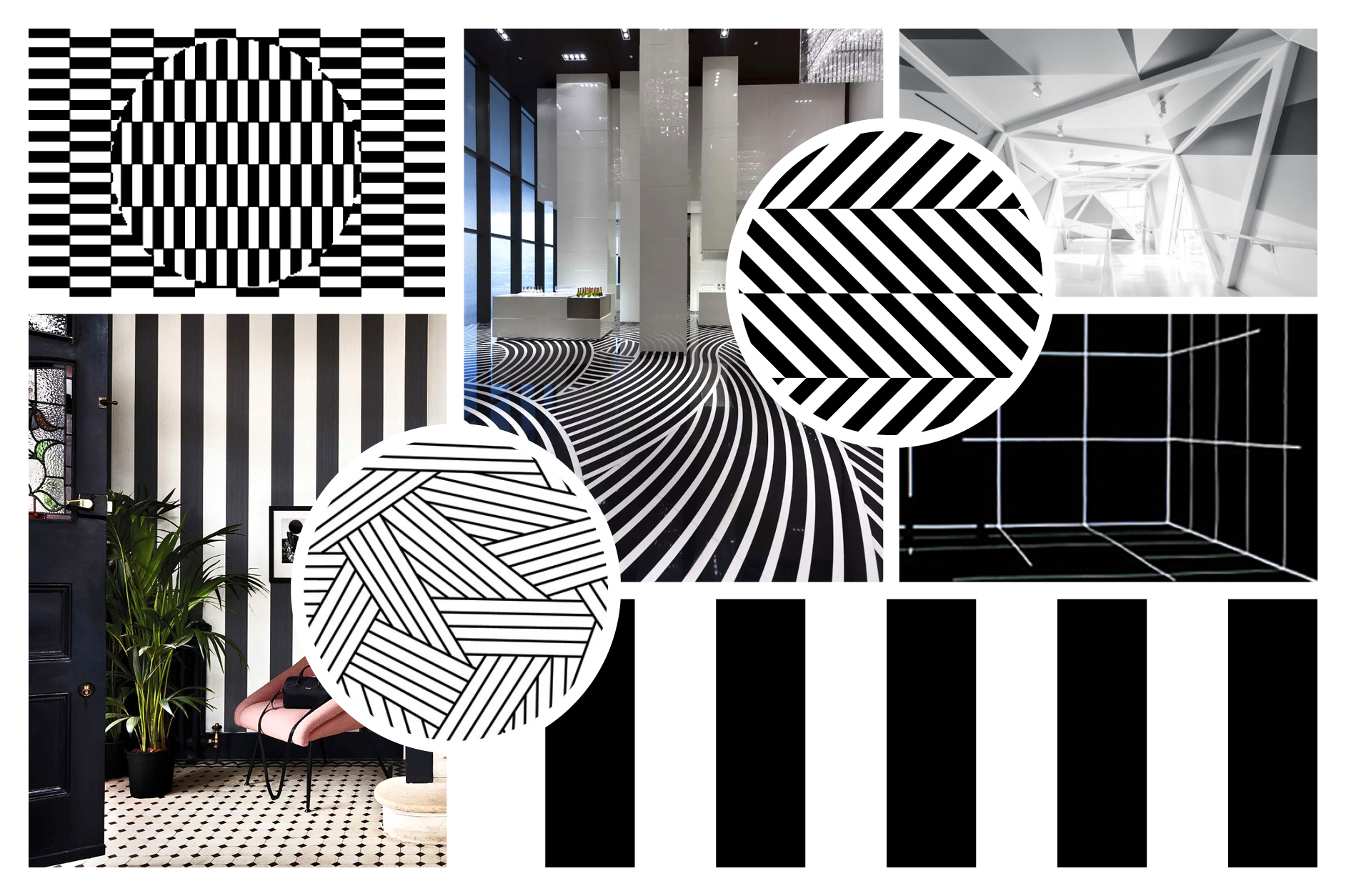 Monochrome Madness
We look forward to seeing the Hayward Gallery's retrospective of the work of major British artist, Bridget Riley, this month.
24 October 2019
The newly refurbished Hayward Gallery's retrospective of Bridget Riley, will surely prove to be one of this years art exhibition highlights. It will feature the artist's iconic black-and-white paintings of the 1960s, which we think will trigger a trend for monochrome across events and interiors.

Monochrome doesn't mean boring. Black and white will always be a classic combination with timeless elegant appeal, yet can easily be dialled up for fresh modern updates. Within event Interior design, black has always featured heavily to create striking designs but also to mask and make areas disappear in an almost theatrical manner. White, too, works it's magic in an event environment; its chameleon like manner reflecting any colour applied to it through lighting. Combining the two with well thought out production can have powerful results.

With this in mind our event furniture collection is filled with hire furniture which will fit with the trend and complement classic and more contemporary scenes. For lounge areas, our black and white Castle Armchairs pair perfectly with the super smart club sofa. For added glamour you could add the chrome Keeley table with either a glass or a mirrored top.

All of our customisable pieces of hire furniture are available to be upholstered in either black or white; or both, should you want to get creative with your own op art.